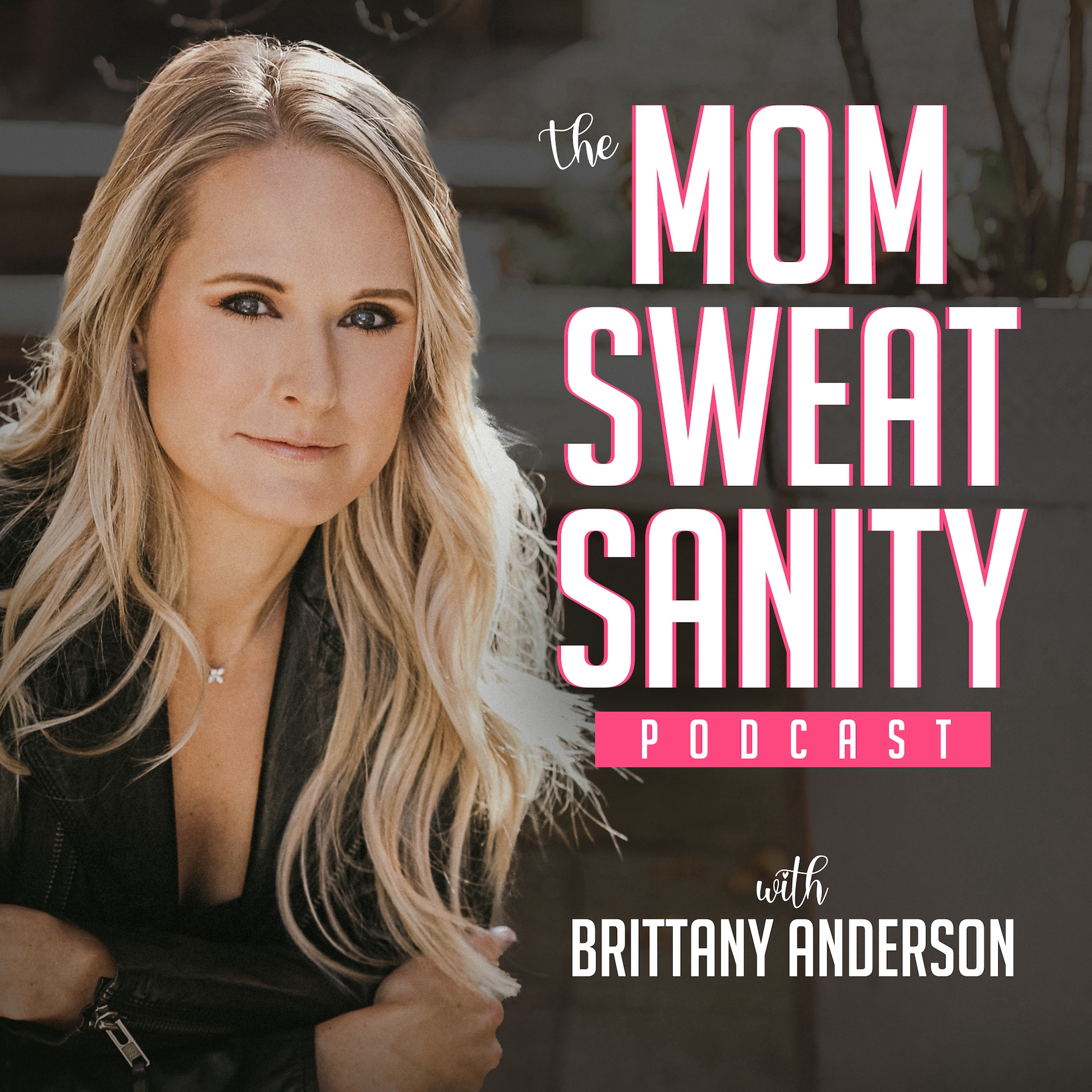 After years of bringing MOMS together by hosting evening get-togethers over glasses of wine, no kids or partners and a whole lot of common complaints, Brittany decided it was time to bring her female driven topics and #momdiscoveries to the podcasting platform. Here she talks all things life, health, fitness, kids, relationships – you name it, nothing is off the table! Diving deeper into all things motherhood & womanhood, she interviews some incredible guests finding tips and tricks, parenting hacks and longevity tips to make the most of our lives while keeping our sanity in check! It's time to get real, let go of the expectations we feel from the outside and begin to live a life of fulfillment. Show yourself some self love and take some selfcare time to listen in weekly! show notes found at www.momsweatsanity.com
Episodes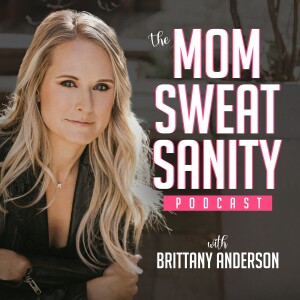 Wednesday Dec 15, 2021
Wednesday Dec 15, 2021
39 Things I've Learnt in 39 Years. Points and Perspectives.
Episode 33: Show Notes
They say self-reflection and knowing yourself is the starting point for all wisdom, and today's Mom Sweat Sanity offering is a special installment where our host, Britt Anderson, gets real and honest with 39 things she's learned in her 39 years on earth! This bite-sized episode is overflowing with personal reflections and insights on how to curate an internal and external world that honors us and those we surround ourselves with. Britt shares some ways we can be intentional with how we show up in the world through our thoughts, boundaries, actions, and reactions, and you'll hear a much-needed reminder that self-love, self-respect, and self- confidence trump everything else. Listen in for a moving story of a time when Brit and her partner learned that there is only this moment and this one day, and the powerful understanding that fear is a reaction but courage is a decision. Plus, Britt shares some hard- won insights on dealing with change, goal-setting, the gold hidden in the journey on the way to your goals, traveling, and so much more! Press play and gift yourself a gentle moment of inspiring clarity with us today.
Key Points From This Episode:
●  Introducing today's topic in anticipation of Britt's 40th birthday: 39 things from 39 years!

●  How self-respect, self-love, and self-confidence trump all.

●  Hearing about Britt's 'why' and the importance of communication and connection.

●  Finding grace in the hard seasons, and coming back to a self-empowered mindset.

●  The importance of surrounding yourself with people who love, support, and challenge you.

●  You are bigger than a number on a scale or a list or your age; this is your life and you define

yourself!

●  Releasing the things, people, and relationships that no longer honor your authenticity.

●  Talking about how you are allowed to change your mind.

●  Travel, travel, travel!

●  Britt shares a personal story where she realized that one day is all that matters.

●  Her approach to learning, setting goals, and where the gold is in these journeys.

●  Dropping expectations; how we create our own suffering by trying to control others.

●  How fear is a reaction but courage is a decision.

●  Some reflections on the choice of happiness.

●  Moving your body and climbing that mountain for the view; it's always worth it!

●  Hear about leaning into your knowledge and trusting that your truth is enough.

●  Telling the truth so you don't have to worry about which truth you may have told.

●  Britt's advice on dealing with the unplanned and unexpected.

Tweetables:
"Self-respect, self-love and self-confidence trumps all." — Britt Anderson [0:01:51]
© 2021 Mom Sweat Sanity Podcast 1
"Life can be hard and it can seem unfair. Look for the grace, it will be there." — Britt Anderson
[0:03:03]
"One of the best investments for growth, learning, and appreciation: travel." — Britt Anderson
[0:05:15]
"Investing in yourself is never selfish." — Britt Anderson [0:07:32]
"Set goals. Not only the achievement of those goals will teach you; the road to that goal will be the biggest journey. That road may change, and in the end that goal may change because of the road you were on." — Britt Anderson [0:07:42]
"Just because something isn't always enjoyable, does not mean it's not worth doing." — Britt Anderson [0:09:55]
"The time will pass anyways. Make sure it passes doing the things [that] you want to do." — Britt Anderson [0:11:09]
Links Mentioned in Today's Episode:
Britt Anderson
Britt Anderson on Instagram
© 2021 Mom Sweat Sanity Podcast 2