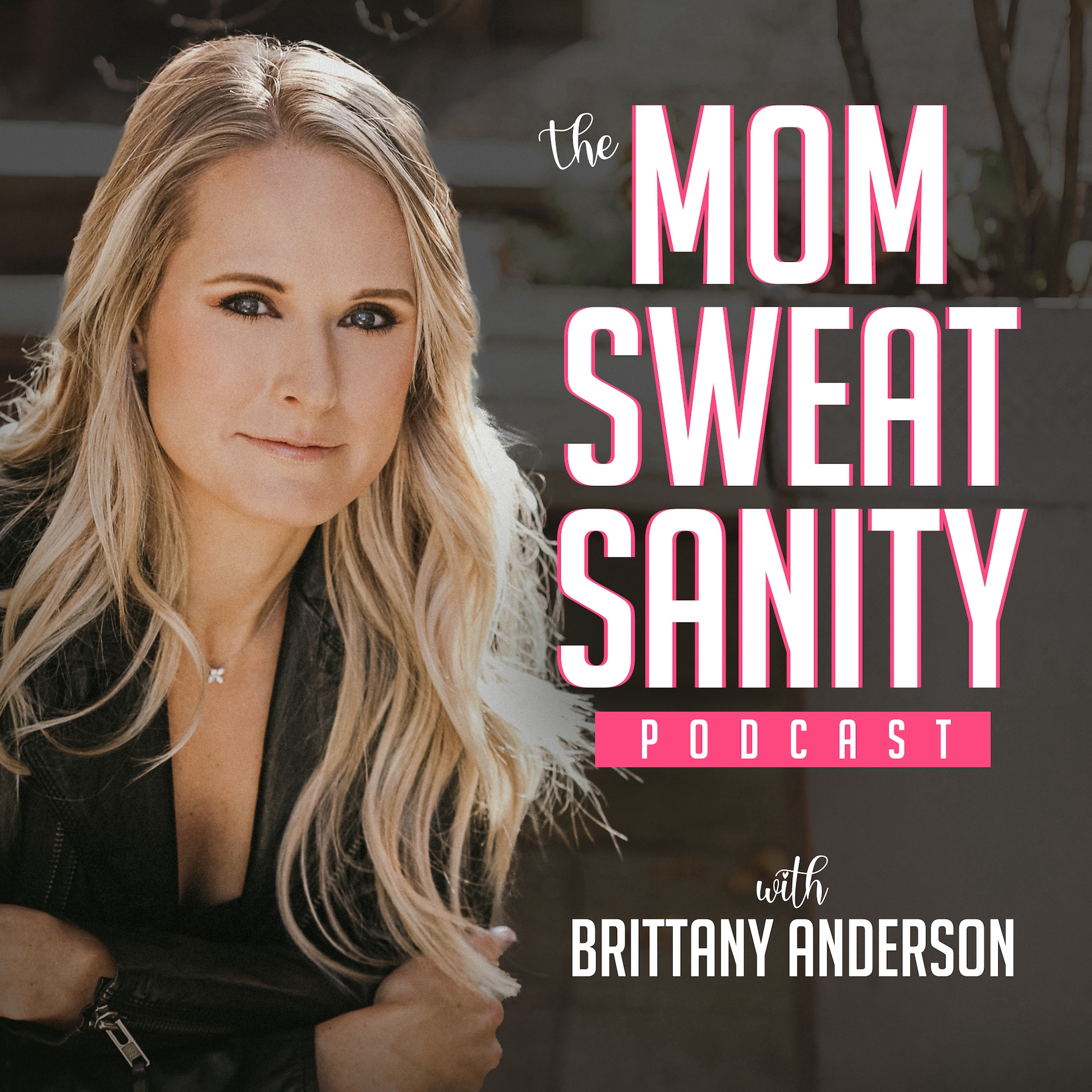 After years of bringing MOMS together by hosting evening get-togethers over glasses of wine, no kids or partners and a whole lot of common complaints, Brittany decided it was time to bring her female driven topics and #momdiscoveries to the podcasting platform. Here she talks all things life, health, fitness, kids, relationships – you name it, nothing is off the table! Diving deeper into all things motherhood & womanhood, she interviews some incredible guests finding tips and tricks, parenting hacks and longevity tips to make the most of our lives while keeping our sanity in check! It's time to get real, let go of the expectations we feel from the outside and begin to live a life of fulfillment. Show yourself some self love and take some selfcare time to listen in weekly! show notes found at www.momsweatsanity.com
Episodes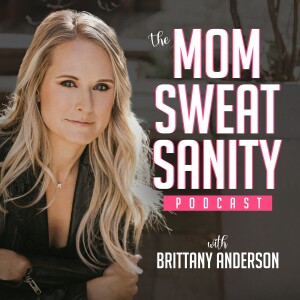 Tuesday Feb 28, 2023
Tuesday Feb 28, 2023
After years of bringing MOMS together by hosting evening get-togethers over glasses of wine, no kids or partners and a whole lot of common complaints, Brittany decided it was time to bring her female driven topics and #momdiscoveries to the podcasting platform. Here she talks all things life, health, fitness, kids, relationships – you name it, nothing is off the table! Diving deeper into all things motherhood & womanhood, she interviews some incredible guests finding tips and tricks, parenting hacks and longevity tips to make the most of our lives while keeping our sanity in check! It's time to get real, let go of the expectations we feel from the outside and begin to live a life of fulfillment. Show yourself some self love and take some selfcare time to listen in weekly!
show notes found at www.momsweatsanity.com
___________
WELCOME BACK
Ep. 039

THE MOM SWEAT SANITY PODCAST
Hey, everybody, and welcome back to the the The Mom Sweat Sanity Podcast
Thank you so much for listening in again.
I am back, and I'm super excited to be back.
I have been, I don't know, I don't like the word busy, but I've been busy.
There's been so many things on my plate, on our plate as a family, adventures, growing businesses, new things.
I'm just super excited, but I have not been making time for this outlet in Avenue, and I was really feeling a callback towards it.
And so here I am.
I'm really excited to come back, and I have definitely more of a clear purpose on what I want this outlet to be for and about, and engage with certain people.
So just, yeah, I'm just really excited to be here, so thank you for being back here
to date with me.
My mission for this podcast overall, it began with connection through the time of COVID,
and my mission is for sure 100% still connection.
But I'm definitely excited to lean more, I guess, deeply into personal things and experiences that people can relate to and having more guests on the show that can offer so many
lessons and inspire and motivate in so many different realms and walks of life.
And this is what I have really enjoyed doing on the podcast thus far, and I hope to continue and grow this side of it.
So over the last year, since I've basically been here, I'm going to say, I have definitely
been working on self, working on personal growth, working on coaching business, and just growing
things that I am passionate about.
And what I have really learned is that there is no, there's never a perfect time to start. Starting now, starting today, you're making that choice and start with momentum.
So making sure that you're starting with something that you are excited about, that you have a desire for and that you have a hunger for is so important.
So I'll just say that basically that's why I'm back.
I'm here for the connection.
I'm here for the learning and the motivation, the inspiration, and I hope that in doing
so, I am able to hand that over to you as the listener as well, that every episode that
you listen to, you are able to take maybe one thing from it that was interesting or something that you learned or had never heard before, obviously that's learning too.
And if at all I am just reaching one person that needed to hear a conversation that will
be held on that day, that is my goal.
So thank you so much for investing your time in listening to me and specifically in listening
to me ramble today.
I'm excited to be making this time in my schedule again, making the time for me to be able to make the time for connection and learning again.
And I hope that you enjoy listening.
So thanks again for tuning in and I can't wait to get started. Thank you so much for tuning in today.
If you enjoyed today's episode, please be sure to share it. See you next week.
You can find me on Instagram @MOM.SWEAT.SANITY